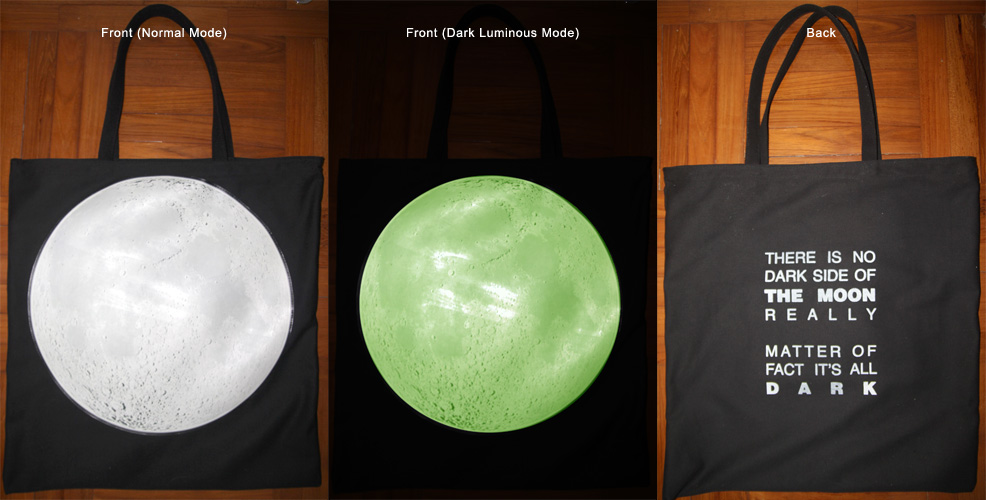 Sold out. Leave email for future re-production news:
Your email is sent, thank you for your interested in our product.
Shipping Cost To
It is a super big tote which made from strong 18 oz canvas, front face is a moon which glow in dark, back face is a lyrics quote from famous rock band:
Pink Floyd
It comes with zipper and inside two pockets for phone and tablet.
Materials
18 Oz canvas, expensive luminous PU
Dimension
Width: 57cm
Height: 57cm
Gusset: 1cm
Handle: 30cm
Related Product(s)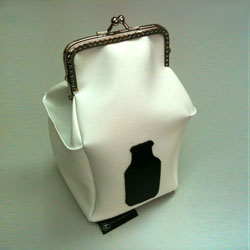 (Sold out)